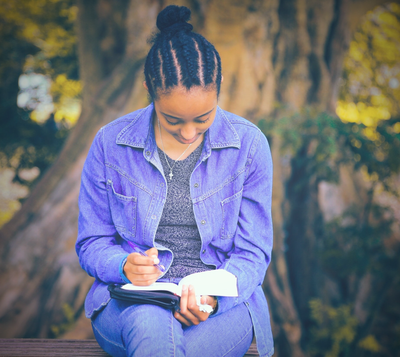 Moms, we can't do it alone. We need each other and a supportive village. We also need some supernatural help for above on this motherhood journey.
Walking with Jesus keeps first things first. You are a
first
a daughter of the King. And
you
are precious to Him simply for being His creation.
So what are some key steps to journey with Him on the rough and tumble road of mommy-hood?
Become His daughter. That's right, open your heart to Jesus by asking him to come into your life. Read Romans 10:9-13. If you desire to accept Christ and your Lord and Savior, ask Him in a simple prayer.
Spend time daily with our Heavenly Father by simply talking to Him (prayer) and absorbing His love letter to you (the Bible). Start with 5-10 minutes a day in Psalms or Proverbs. Try the Seasons Quiz at www.BelovedWomen.org to help start your journey.
Connect with the community of a local or online church. Choose a church with Bible-based teaching. The purpose is for you to grow.
Connect with other moms who are doing this mommy-thing with Jesus. You can support each other!
Ask a woman of God you have observed and admire to be your mom-mentor. Choose a mom who is five years or so ahead of where you are in your current season of motherhood.
Replenish your spirit with resources (books, blogs) that affirm your value as a mother. One of my favorite books is A Mom After God's Own Heart.
Embrace your "mommy-moments"---the good, the bad, and everything in between. God has a purpose for every part of your journey, and He is with you every step of the way.