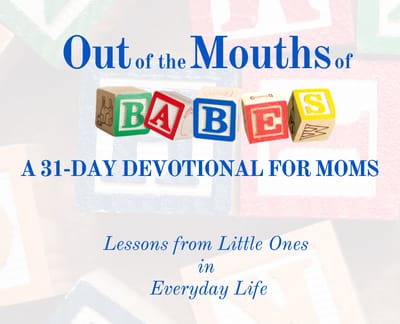 In this 31-day devotional
, author Nicole Barnett shares her adventures of life with young children. Lessons and insights abound, showing how God can reveal Himself through "mommy-moments."
Each devotion includes a:
Life-as-a-Mom story that connects to God's Word.
Think it Through reflection that connects to your life.
Make it Personal prayer/journal prompt that connects you to God's heart.
Enjoy lighthearted tales of mommy-hood while connecting with God, one day at a time.>>
For an
autographed copy,
purchase Nicole's devotional
through
PayPal.>>
Order Nicole's devotional through
Amazon
.